Products
Products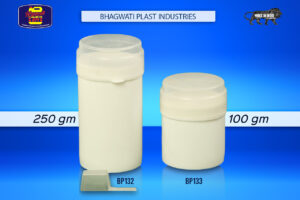 We provide Thio jars that have been designed precisely for storing agrochemicals and granules. We utilize the advanced technology of molding plastic packaging to design premium quality jars. We currently offer Thio jars of capacities: 100 g and 250 g. While manufacturing these jars, we have given topmost priority to the quality of raw material. Our innovation has packaging has enabled us to manufacture durable jars for product packaging. Our company is the leading manufacturer of chemical bottles. All of these jars are dimensionally accurate and are durable.
We manufacture a range of jerry cans that can be extensively used for transporting, handling, and storing different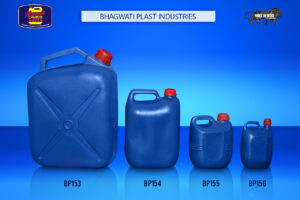 chemicals. These jerry cans are reliable and come in different shapes and capacities. You can use these cans for packing latex and chemicals. These blue jerry cans have been manufactured using advanced machinery and high-grade plastic. We provide quality assured products that are resistant to chemicals and can carry both hazardous and viscous liquids. These jerry cans are durable. Also, we provide these cans in diversified sizes to cater to the demand of the clients.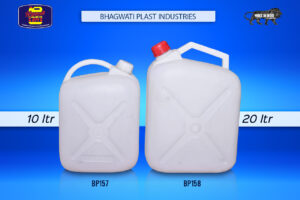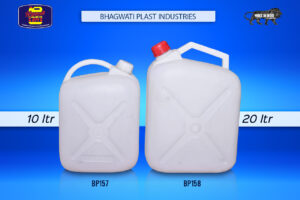 We specialize in manufacturing an array of HDPE bottles of different sizes. We use only quality raw materials and innovative technology in accordance with industry standards. These containers can be used in different types of packaging. You can use these 10 liter and 20 liter HDPE containers for packing sulfuric acid and hand sanitizers. These feature compact design and sturdy construction. These have been designed from the best grade high-density polyethylene. These bottles are extensively utilized in different industries for packaging various chemicals. Our HDPE containers are appreciated for their durability, strength, high quality, and leak-proof features.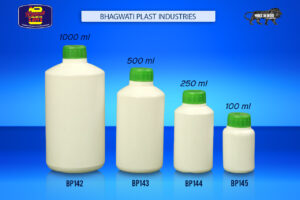 With our rich knowledge and experience in the industry, we provide the best CIBA bottles that are used in packing pesticides, fertilizers, and agrochemicals. Our CIBA bottles are known for the perfect finish, and ease of usage. These are available in four sizes: 100 ml, 250ml, 500ml and 1,000ml. We offer CIBA bottles at highly competitive prices for storing and packaging chemicals. Furthermore, these bottles have been examined for durability and impact resistance.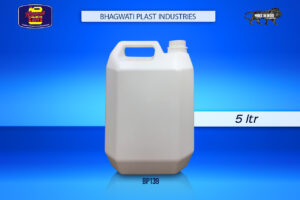 We provide an array of Chokore jerry cans that can be used in packing agrochemicals, sanitizers, latex, sauces, and other chemicals... These bottles have been designed using the best quality raw materials as per the industry standards. These can be used in different types of packaging and available in variegated dimensions and designs. These jerry cans feature sturdy construction. Our Chokore jerry cans are known for their high tensile strength and for abrasion resistance. We use only innovative technologies for designing stellar packaging containers.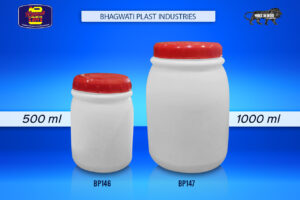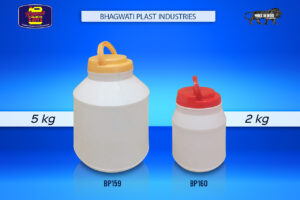 This container has been designed with superior-grade plastic and is available in a variety of sizes and designs. It has been fabricated from high grade, food-safe HDPE material to cater to the requirements in the food industry. This is a perfect container for packaging and selling desi ghee. We offer a comprehensive range of ghee containers that have been designed as per the industry requirements and also for household usage. Ghee stored in this thoughtfully designed container will surely last for a long time without any deterioration in its quality. The design also renders this container easy to handle.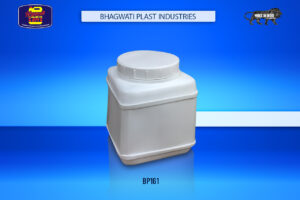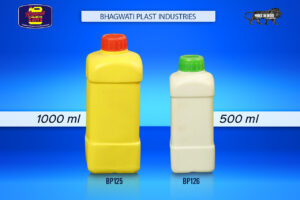 We provide a range of square HDPE bottles that have been manufactured using superlative quality materials. These square boxes can be used for packing powders and granules. We provide an excellent range of square boxes with caps that secure the contents within. The straight-sided feature gives more room for labeling the container. The small size of these boxes makes these ideal for sending small samples to potential customers. This bottle is ideal for storing and shipping chemicals and reagents. The wide mouth makes it convenient for pouring and taking out the reagents.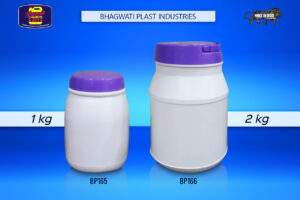 We offer an impressive range of HD jars for packing powders and granules. These jars have been designed using premium quality materials. Our HD jars are corrosion resistant. These are perfect for sending small quantities of samples to your customers. The cap locks in securely. We use advanced technologies for designing our plastic jars. These are tested for quality for ensuring chemical resistance and dimensional accuracy. These jars are durable. Our quality inspectors examine these ring bottles rigorously for their durability, impact resistance and leak-proof features. We offer an assortment of HD jars that find applications in various industries such as while packing chemicals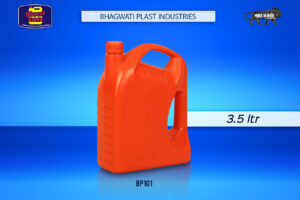 We manufacture premium quality lubricant container. These can be used for packaging lubricant oil. The cap sits securely on the top of the container thereby preventing leakage of the content. We are a leading manufacturer of chemical containers. We utilize only superior quality raw materials and cutting edge technology for manufacturing these containers. These containers are highly appreciated by our clients for their incredible features. The accurate dimension of these containers renders them desirable. The bottle is durable and keeps the oil secure during both storage and transportation.
We are a leading manufacturer of square bottles with flip-top caps. We manufacture these bottles using top-notch quality materials and cutting-edge technology. They come with a plug and are ideal for packaging sanitizer. These feature an excellent finish and are pretty much in demand in the pharmaceutical, cosmetics, and personal care industries. All our products are manufactured under the guidance of highly experienced professionals. We procure raw materials from reliable and trusted vendors in the industry. We take care of technical specifications while manufacturing these square bottles with a flip-top cap. The cap ensures the ease of dispensing the content packaged in these bottles.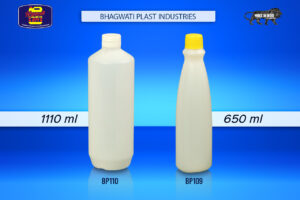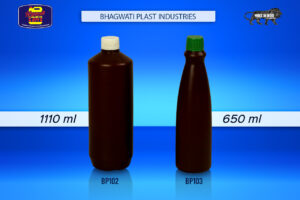 We provide jerry cans in diverse colors and designs. This 5-liter sauce jerry can is durable and can be used to package liquid sauce. We provide high-quality jerry cans that have been designed using the finest quality raw material and innovative technology by our experts. This sauce jerry can come with a secure cap to prevent contamination and also for keeping the contents secure. The material used is food safe and approved as per the industry standards. These cans are available at competitive prices and offer true value for money.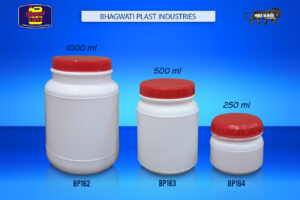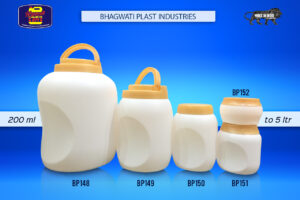 We provide a comprehensive range of plastic bottles in a variety of designs and sizes. These have been designed from superior grade plastic material and are perfect for household usage. These desi ghee containers have been quality tested as per industrial norms. These containers are quality controlled and also have been process certified. These containers have been designed for dimensional accuracy and ensure ease of handling and storage. These containers have been manufactured with extreme care for withstanding high pressure and temperature.
This 5-liter jerry can is popularly used in edible oil packaging. We currently offer this product in two sizes: 2 liters and 5-liter packaging. These are designed using high-grade plastic and available at reasonable prices. Apart from having dimensional stability, these jerry cans are resistant to crack and free from odor. As the material used is food-safe, there is no fear of contamination of edible oil. The container is a perfect option for packaging edible oil.
Contact us to book orders!